The D20 is here!
The fourth prototype sports a revised bill of materials
focused on simplifying manufacturing and cost.
Gallery | Read Update | FAQ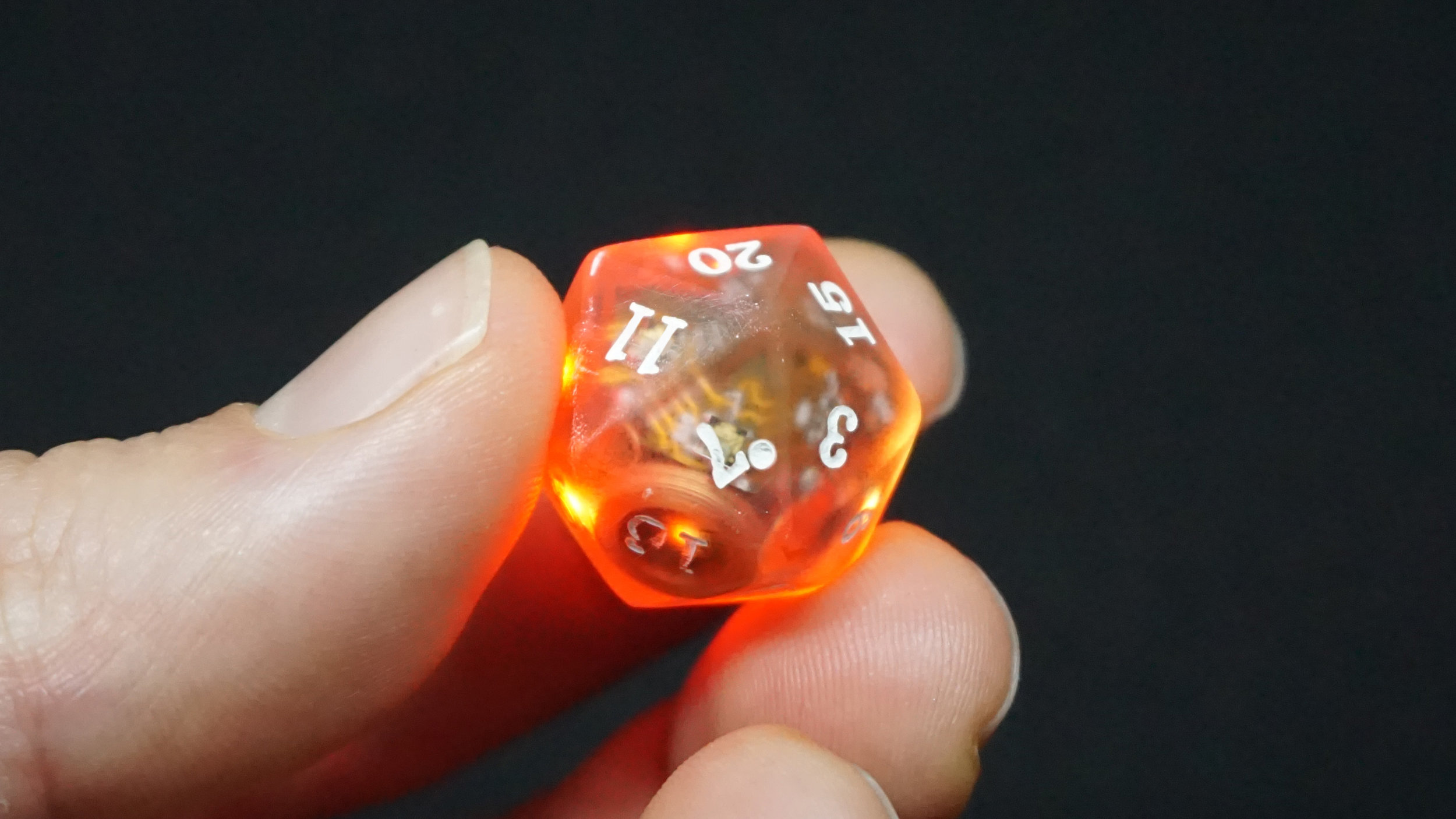 Please consider leaving your email address to get notified of future developments.
Exploring the Convergence of
Digital and
Physical
Game Playing.
The electronic dice is a set of 'electronically augmented' playing dice. Full of shiny LEDs and Bluetooth-enabled, they can be used as a drop-in replacement for regular dice, or leveraged in games that straddle the gap between physical and digital.
Open Source
The electronic dice wouldn't exist without the maker community, so it's only fair that it be open sourced as well. Feel free to follow the project on Hackaday.io or browse the sources on Github.
Prototype #2
This was the first attempt at assembling a fully working Bluetooth die.